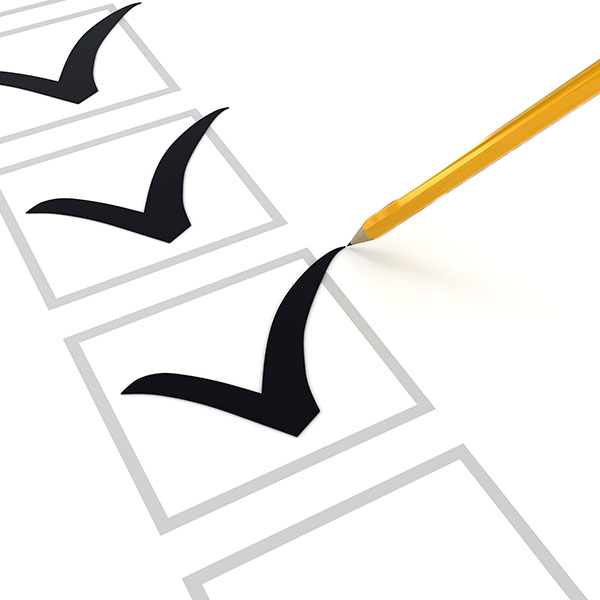 At Deckard Heating & Air Conditioning we strive for 100% satisfaction in everything we do. We value your opinion and invite you to tell us and others about your experience with us. Please take a few moments to tell us what you think by leaving us a review here on our website or on any of these popular review sites or social networks.
Read what other customers have said about us.

All trademarks or brands on this page are registered by their respective owner and are not affiliated with our company, nor do they endorse or sponsor our products or services.
Reviews of
Deckard Heating & Air Conditioning
(Based on 17 rated reviews)
29-Nov-2022
Product or service reviewed: AC leak repair, AC condenser replacement, Evaporator Coil Replacement
Dan and team are the absolute best. I had water leaking out of my supply box, and the original HVAC company quoted $2k to replace it along with necessary duct work. Dans team came over to give a 2nd opinion and he barely got his head in the attic before telling me he knows the problem alreadythe system is slanted. Charged $300 to fix and let me know that necessary duct work wasnt needed, and if the other company would have done their $2k of work, water would still get in the new supply box, ruin it, and it would leak again. Beyond that I hired them to replace the AC condenser and evaporator coil. With no extra charge, they did numerous repairs and adjustments that the HVAC team who installed the original equipment did completely wrong. Will be using Dan and team for any AC/heat needs down the road.
Kyle Baumgartner
Charlotte
14-Nov-2021
Product or service reviewed: New Trane System
Dan is so honest and fair about his services, no hidden cost and very affordable. He did a great job for our house and we have and will recommend him to anyone that needs his service. Deckard Heating & Air are part of our family now!!
Joe & Jackie Sexton
Charlotte NC
04-Aug-2021
Product or service reviewed: Heat pump Fan replacement
Well...another great service from Deckard Heat and Air...replaced the fan on heat pump...on time..courteous...knowledgeable...honest...these reviews speak for themselves. Great company!
01-Dec-2019
Product or service reviewed: HVAC
Dan and his crew always come to our rescue ASAP. They have kept our original HVAC units running and they are 20 years old! They don't replace unless necessary and even then do their best to give you a deal. We have had them out a few times over the past 5 years and have never been disappointed. Fast, prompt, polite, clean, and very honest!
Doug and Heather Grandits
Charlotte, NC
06-Nov-2019
Product or service reviewed: Service heating unit
I did some researching and found their reviews to be encouraging. Most stated that the service was excellent and that they were an honest company. After Jacob came out our home, and can personally vouch for this company. They are professional, they are polite and they do not pressure a sale. They find YOUR problem and fix that. Jacob even went above and beyond to make sure everything was in working order before leaving. I can not recommend this company enough. It is hard to find a company that still puts the customer first and that's what you have in Deckard!
08-Aug-2019
Product or service reviewed: Furnace and A/C
Great people, highly reliable and trustworthy. They do what they say and are customer focused. I have used them for years before a new unit was needed. They've saved me money over the years.
Mark Szymanski
Charlotte, NC
30-Jul-2019
Product or service reviewed: Water Overflow
Another great service from Deckard Heating and Air. Again they answered my many questions, explained the problem and gave great feedback and of course fixed the problem. These days honest companies are getting harder and harder to come by. I highly recommend Dan and his team.
16-Jun-2018
Product or service reviewed: Air Conditioning Repair
I was very pleased with this company. Kelly was very professional and willing to help find the problem with our unit. This was first time using this company. I decided to call them and give them a try because of 5 star rating. Also very affordable. I would recommend this company. I appreciate what they did to resolve and fix our unit.
Charlene McNally
Charlotte, NC
15-Jan-2018
Product or service reviewed: Motor Damper
Had motor & damper replaced...Jacob was timely, professional, knowledgeable.... excellent value... would definitely use again.
22-Sep-2016
Product or service reviewed: Air conditioning
We've used Dan Deckard for both our home and our sons home air conditioning units. On every occasion we've had the best service and great results! 5 stars all the way!
Scott and Cathy Lee
Indian trail
19-Mar-2015
Product or service reviewed: New Bryant AC Unit
We had Deckard Heating and Air install a new Bryant AC unit and we couldn't be happier! From beginning to end, the level of professionalism was unsurpassed. Dan and his employees were a pleasure to deal with. They are prompt, courteous, knowledgable. I appreciated the attention to each detail, such as covering my carpets and vacuuming up any dirt and debri, and taking the time to educate me on my new programable thermostat. We highly recommend Deckard Heating and Air. We will definitely be calling Dan for our future heating and cooling needs!
Helen Fallon
Huntersville, NC
Dear Dan,
Since Brice's death, I have found many people who are dishonest and hurtful. Thank you for not being one of those and for taking such good care of me. I'm sorry I just found your invoice.
Blessings,
I have to share my experience buying a new heat pump using Dan Deckard, I could not be happier with our selection not only with the unit a Tempstar, but also the installation. Being that I am a bit handy myself it was easy to see Dan was always checking over everything he did making sure everything was done as well as he could possibly do to make sure it was working as well as it was meant to from the maker. I watched has he made custom pieces to correct the issues the past installers cared nothing about to save time. Like running the new and old pipe inside the walls correcting missing insulation and making turns without shortcuts in hard to get to areas. Then the base was rebuilt to make to correct the air flow was even over all the coil and not just the half the way the old unit was installed. I can trust that if those parts were painstakingly dealt with, all other areas were done the best it of his ability. If you want to make sure your getting the best job done, I would highly recommend Dan Deckard suggestions and work.
Deckard Heating & Air Conditioning recently installed a furnace at our home. First and foremost, there costs were very reasonable and Dan is one of the most ethical people that you will find in this business. His installation was not only professionally done but also meticulous. To look at the space after they left, you would never know that he and his crew were there! I would highly recommend that you utilize Air-Right's services vs. potentially being ripped off by the larger heating and cooling companies.
We have been impressed with Deckard's professionalism, service, and commitment. We've found all dealings, including costs, to be fair and honest. We have no hesitation in giving a strong recommendation for Deckard Heating & Air Conditioning.
I use Deckard Heating & Air Conditioning. Only!
Dan has worked with most of the big HVAC companies and has quit because his conscience cannot let him charge the exorbitant prices they do for parts and service calls. Dan serviced my downstairs cooling unit and I was floored when he told me how much the big companies charged for the same service. I know it is true because one of the big companies charged me 4 times that for the same part on my other unit the year before. He is dependable, very knowledgeable, and charges a reasonable rate for everything. He can do the repairs or upgrades for a fraction of the cost of the big companies, give you personal service, and back it up with the warranties.
We had an issue with our downstairs unit over a holiday weekend. Deckard Heating & Air Conditioning was quick to respond and had us back up and running in no time. Their knowledge of HVAC issues is impressive, prices fair and work top-notch. I would highly recommend their services.